Monte Carlo - Paris
48.87464

,

2.34164
85US$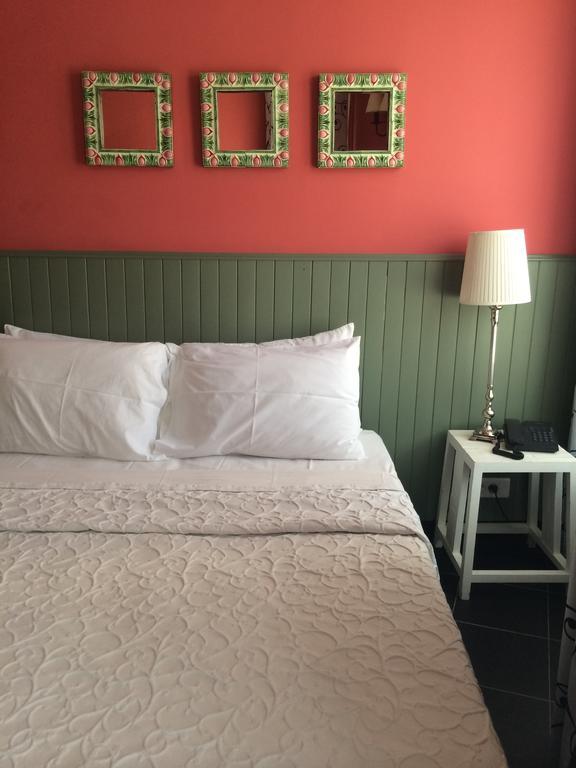 Highlights
Hotel Awards
According to guest reviews, the hotel has been rated as 
Use Badge
Address
44 Rue Du Faubourg Montmartre
,
Paris
,
France
,
75009
, Ile-de-France
Overview
The 2-star Monte Carlo is situated in the heart of Paris a 25-minute walk from such shopping venues as Louvre Museum.
Location
The hotel is located right at a bus stop and next to Grevin Museum. This Paris hotel is also situated amidst a good restaurant, cafés and bistros, and a few steps from Grands Boulevards. Visitors will also enjoy shopping at a pharmacy, a supermarket and a convenience store, which are right by the property. Explore the historical sights of Paris starting with the 18th - century Pantheon Mausoleum set around a 10-minute drive away.
Rooms
A separate toilet and showers together with a hairdryer and towels are included in the private bathrooms.
Eat & Drink
Monte Carlo Paris welcomes guests with a daily continental breakfast. Les Pates Vivantes is ideal for testing Chinese cuisine and is situated 150 feet away.
Internet
Wireless internet is available in the entire hotel for free.
Guest Parking
No parking available.
Number of rooms:   10.
Facilities
General
Free Wi-Fi
24-hour services
Elevator
Air conditioning
Room view
Courtyard view
Street view
Good to know
Check-in
from 15:00-23:59
FREE
Check-out
until 12 pm
FREE
Children & extra beds
There are no extra beds provided in a room. 
Pets
Pets are not allowed.
Rooms and availability
Triple Room Private Bathroom

Bed options:

Room size:

220 sq. feet

Max:

3 persons
Double Room Street View Private Bathroom

Bed options:

Room size:

130 sq. feet

Max:

2 persons
Street view

Shower

Heating
Double Room Courtyard View Private Bathroom

Bed options:

Room size:

140 sq. feet

Max:

2 persons
Courtyard view

Shower

Heating
Location
44 Rue Du Faubourg Montmartre
,
Paris
,
France
,
75009
, Ile-de-France
City landmarks
Nearby
Restaurants
Church
Cathedrale Notre-Dame de Paris
1.7 mi
Park
Luxembourg Gardens
1.7 mi
Museum
The Centre Pompidou
1.2 mi
35 Rue du Chevalier-De-La-Barre
Basilique du Sacre-Coeur de Montmartre
3900 ft
Square
Place de la Concorde
1.3 mi
3 Avenue du Général Eisenhower
Church
Eglise Saint-Roch
5100 ft
Theatre
Porte Saint-Martin
5000 ft
Church
The Church of St Eustache
1.2 mi
Theatre
Porte Saint-Denis
4800 ft
Museum
Picasso National Museum
1.3 mi
Square
Place de la Republique
1.2 mi
Restaurant
Le Terroir est Dans le Pre
400 ft
Restaurant
Boulangerie Jean Noel Julien
400 ft
You can book a shuttle, once your reservation is complete.
Reviews of Monte Carlo
Jimmy

It's very noisy at night when the windows go outside. There's a bar downstairs. No air conditioning.

Frank

All things.

No such thing.

Michael

Rent a room on the 4th floor. There's a sink inside the room, a safe, a fan. Toilet and shower shared in the hallway, very clean. Always been free. There is an elevator ... The hotel is right near the metro station La Peletier - line 7 . It was convenient to get from the airport - by bus roissybus to the final Opera and from there by metro at the second stop of La Peletier . Also nearby is the north station, from which early in the morning returned to the airport back first train ... At the hotel desk, they helped call a taxi to the station. 11 euros cost ... It is possible to buy breakfast at the hotel . Breakfast is coffee, croissant, cereal ... Nearby is a small grocery store, where you could buy a drink and eat . There's no refrigerator in the room... If you order sightseeing bus company Open Tour, close to the hotel stop red line 27 number stop, or take the metro station Opera and there is a short distance the first stop of the blue line . Next to the hotel there is a Chinese restaurant, had lunch several times . Many cafes, shops ... The staff is polite . Only for some reason they asked to pay some extra tax on entry. The amount is minuscule, 6 euros for 6 days. just surprised, like the order was paid through the site and about the tax was not listed on the site, well, or looked ... Programs in Russian was not on television, but there was an opportunity through the TV to stick your flash drive with recorded movies from home. At the entrance to the reception are given a remote from the TV, which will need to be returned when you leave also at the reception . The audibility of closing doors by neighbors is good. But it didn't stop me from... There was no kettle in the room... You didn't need an adapter to charge your cell phone into electricity... Anyway, it wasn't bad.

Alan

The location of the hotel is in the heart of the city, 150 meters from the subway, very convenient, close to a bunch of cafes and shops, the staff is very friendly, breakfast is not taken because there are places around to eat for less money, opposite a great cheese shop with tasting, next to a Chinese restaurant and opposite a Japanese restaurant, the hotel liked for this money, there is an underground parking lot, who can go for a walk by car and see the prices.

Very small rooms and no air conditioning, the room overlooking the road is very noisy, but we asked for a change and we changed the room to a large one with the exit of the window into the interior space (nowhere to look - but quietly).

missing

I liked the location, wich was near to a metro line . The personnel was very helpful and nice. It was clean, they changed the towel and made the bed every day, as they were supposed to.

The only thing I didn't like was that instead of a comforter they had woolen blankets, which we didn't use. The hotel is really ok .

missing

It is centrally situated, between 2 metro stations. Although an old hotel, it did not look run down and has a lift. Thomas, the front desk clerk is really a star - very helpful, friendly and professional. The hotel was recommended to us by friends and we will do the same if somebody asks us about accommodation in Paris.

The only thing we missed was fresh fruit and/or yoghurt at breakfast.

missing

The hotel is very close to two metro lines, a third one is close as well. The rooms were very nice, considering Parisian standards spacious, clean. No carpet floor but tiles, so no worries what might live in the carpet. The bathroom was spacious with a large shower. The breakfast was a petit dejournier with baguette, toast, croissant, muesli, all self service (nothing special but easy and sufficient). Most importantly, super friendly staff. Our wallet had been stolen before and the staff was very friendly, giving advice where to find the police, making phone calls to the lost and found service for us, and offering any help.

Sometimes, as typical in Paris, the hotel was clairaudient. But this did not disturb us much.

missing

The location. Close to lovely restaurants and walking distance from Le Marais.

Having to pay 3 euros to make a tea in the lobby.

missing

Tidy, center location, helpful staff.

Noisy and really hot (in the middle of January). After 8.00 AM it was very noisy (kitchen noises and else) because of the thin walls.

missing

Hotel is well situated, rooms are clean and staff very polite.

Room was fairly small and sound insulation quite poor. Not much choice for breakfast too.

missing

Location is suitably located for a nice walk to all the main tourist traps. Plenty of restaurants and bars around for late night relaxing. The room is not the most modern but it wasn't outdated and it was very clean. No AC but there was a fan in the room if the temp starts to rise.

The bathroom toilet is at an angle to the wall and the shower/bath was a hand held unit with no place to hang it. Note: Tall people (over 5'9") will be crouching in the bath as I was rubbing my scalp on the ceiling. Plenty of towels though.

missing

Excellent staff, good location, reasonable price.

missing

several markets nearby plus ethnic restaurants, such as Turkish, Moroccain, Lebanese, Asian, Irish which we all love within very short walking distance. And a metro stop just around the corner, plus cyber cafe down the street. We like best is front desk Tomas who is so helpful, knowledgable, friendly. We love Tomas!

missing

Nothing special about this hotel, actually, but if compared to other hotels of this rank in Paris this one scores for almost all the points. The rooms are miniscule but clean, there's an elevator also, so no need to climb narrow spiral stairs with the suitcases as you must do in the majority of small city hotels, the stuff was friendly.

My room was really too small, the rest was OK. You cannot expect more from hotels of that kind for that rate.

missing

The place is clean, next to the metro station, warm and with good and friendly staff.

The room was small in odd colors and reminded me of a gloomy cupboard. Two narrow single beds instead of a double bed we paid for, very dim lights. Not very comfortable bathroom.
FAQ about Monte Carlo
What is the distance from the 2-star Hotel Monte-Carlo to Paris city center?
The 2-star Hotel Monte-Carlo is located in 9th arr. District in the heart of Paris.
Which landmarks should we visit during our stay in the Monte-Carlo?
Staying in the Monte-Carlo guests can visit the 17th-century park "Luxembourg Gardens" (1.7 miles), Louvre Museum (1.1 miles) and the triumphal arch "Arc de Triomphe" (1.9 miles), among others.
Which landmarks are the closest to Hotel Monte-Carlo Paris?
Staying at Hotel Monte-Carlo Paris, guests will have a chance to visit Grevin Museum located just 5 minutes' walk from the property, and attend the closeby attractions, Grands Boulevards (0.2 miles) and the cabaret Folies Bergere Music Hall (0.3 miles).
Does the 2-star Hotel Monte-Carlo serve breakfast?
Yes, guests can enjoy continental breakfast provided by the 2-star Hotel Monte-Carlo.
What is the timeframe for check-in and check-out in the hotel?
Guests of the hotel can check in from 3 PM to 11.59 PM and check out from 12 PM.
Which facilities are included in the rooms of the Paris hotel?
Every room at the Paris hotel includes television as well as a personal safe for guests' security.